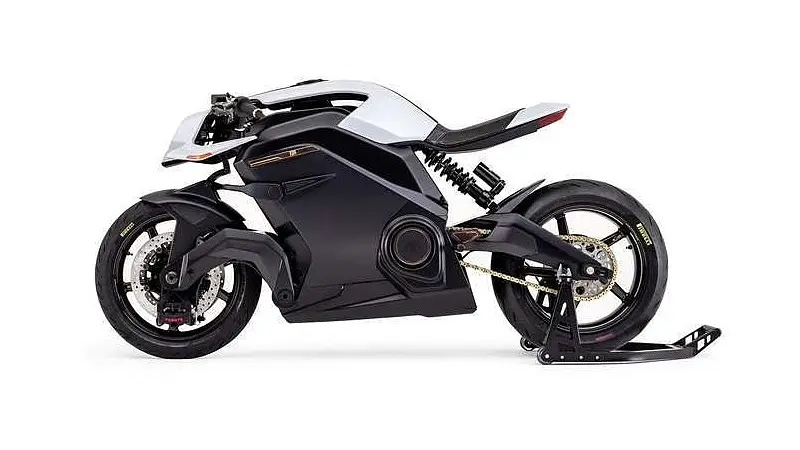 - Its 399V motor will churn out 133bhp
- Claimed to deliver around 434km of range
- Will be priced at £90,000 (approx. Rs 80 lakhs)
The world is swiftly moving towards electrification of mobility with a handful of manufacturers trying their best to achieve the highest possible range and performance with their upcoming electric two-wheelers. While these machines still seem to be far away from our standard petrol-powered bikes, electric motorcycles such as Arc Vector might change that. The e-bike was unveiled at the 2018 EICMA show in Milan. The over-the-top spec sheet and the claimed top speed of 200kmph made it look unrealistic then. Now though, dropping jaws of several pessimists out there, the founder of Arc motorcycles, Mark Truman has confirmed that the Vector will go into production by the end of 2020. 
The Arc Vector will be manufactured at the company's new facility in South Wales in the UK. The first 18 months of production will see only 399 units being built and that too, upon order. As for the pricing, with its futuristic appearance, top-notch components and performance, the Arc Vector will set the buyer back by £90,000, which is approximately Rs 80 lakhs. 
The features and specifications of this electric motorcycle are as astounding as the price. Propelling it to a top speed of 200kmph is a 399V electric motor which churns out 133bhp of power. Couple this with the 219kg weight of the bike and you have an impressive power-to-weight ratio which makes it as quick as to do 0 to 100 kmph in around three seconds. Moreover, it packs a 16.8kWh battery which is claimed to deliver a range of 434kms while it will reportedly be charged in 40 minutes, thanks to the CCS DC fast charger. 
While the numbers are staggering, the component list is equally impressive with the inclusion of Brembo brakes with Stylema calipers and Ohlins suspension setup. Furthermore, it features hub-centre steering for better slow speed control along with carbon-fibre swingarm and carbon monocoque design which has all contributed to immense weight saving. Adding further to the futuristic ethos of the Vector will be Arc's helmet with a heads-up display and a haptic jacket for providing various signals and feedback to the rider through vibration. 
Besides the confirmed production timeline of the Vector, Arc hasn't confimed when the company will start bookings and deliveries of the electric motorcycle. 
Source – Cycle World