TVS Motor Compay's newest addition in India is the Apache RTR 165 RP. And it gets a host of changes that set it apart from the Apache RTR 160 4V, even though it is based on the latter. So here we spell out what's different about the new model, and how similar it is too.
Visually different
The Apache RTR 165 RP shares its bodywork with the Apache RTR 160 4V. However, the most obvious change is the bold livery that has been inspired by TVS Racing. So, unlike the RTR 160 4V that comes in two standard colours, the 165 RP adorns white and blue along with red highlights. The motorcycle also features bold '165', 'TVS Racing' as well as '15th Anniversary Edition' decals on its body. It also features a dual-tone seat and red wheels as standard like the Apache RTR 160 4V Special Edition.
Different components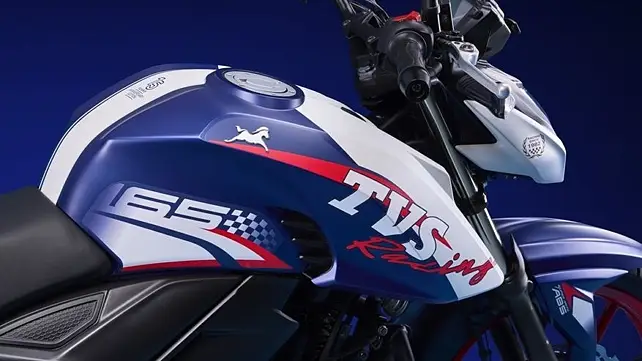 The Apache RTR 165 RP also receives some performance-focused changes. To begin with, it gets a brass coated drive chain and sprocker that's meant to last longer than the Apache RTR 160 4V's setup. Moreover, just like the Apache RTR 200 4V, the RTR 165 RP comes with adjustable clutch and brake levers and a slipper clutch as well.
More performance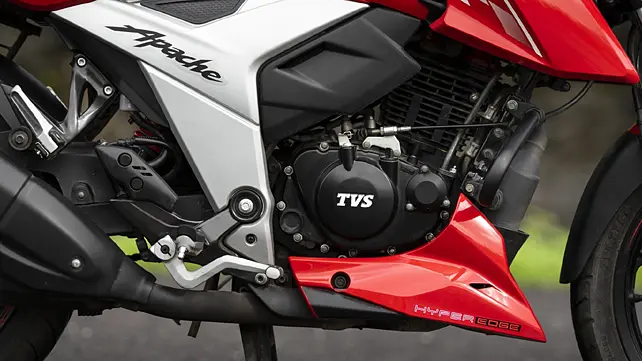 Now, it's not only on the exterior that the Apache RTR 165 RP is different than the standard model. Compared to the 159cc mill on the RTR 160, the RTR 165 RP features a 164cc motor that is capable of churning out 18.9bhp at 10,000rpm and 14.2Nm at 8750rpm. This also has a new cylinder head, 15 per cent bigger valves, and hi-lift cams too.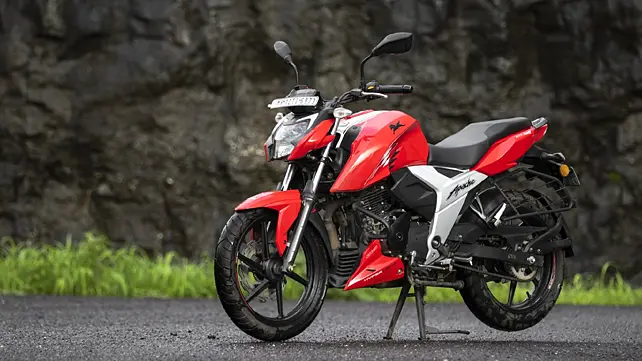 While the suspension hardware is the same, the setup is likely to be tweaked for a racier experience. On the other hand, the braking has been revised with a 240mm disc at the rear- the biggest in its class. The Apache RTR 160 4V, meanwhile, gets a 200mm disc at the rear.
Limited availability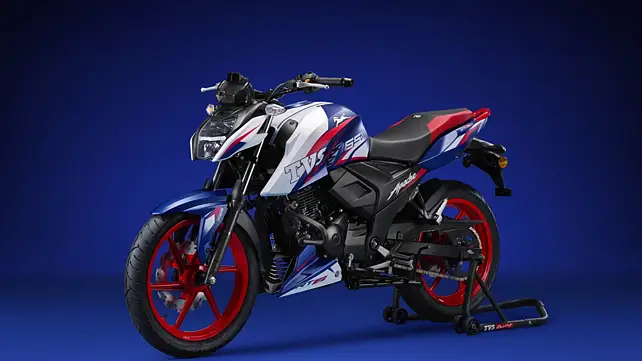 TVS Motor Company has pegged the Apache RTR 165 RP at Rs 1.45 lakh, making it around Rs 30,000 more expensive than the RTR 160 4V. And besides the performance and unique livery, the RTR 165 RP also offers exclusivity since there will be only 200 units available across India.