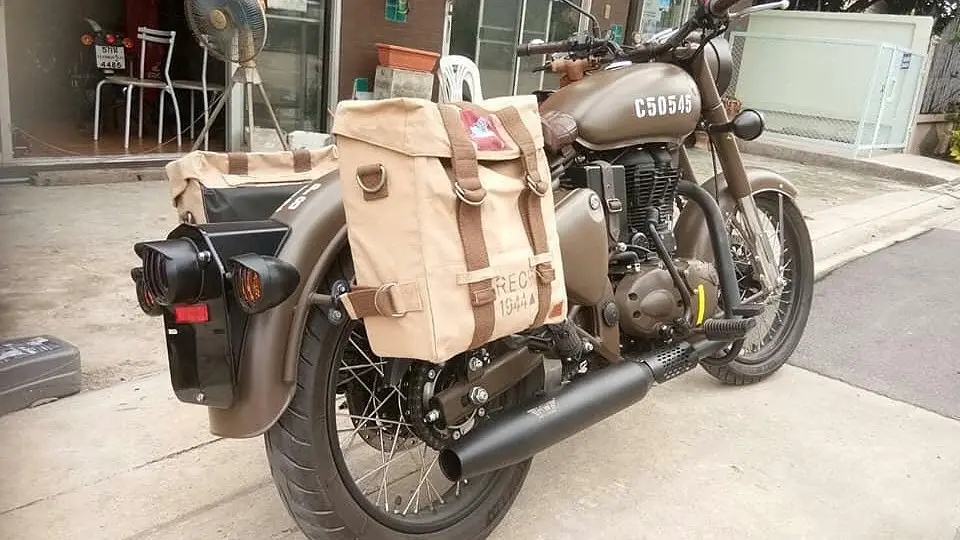 N-Gage Powerparts, the official distributor of Ohlins Suspension in India, has also launched performance upgrade kits for Royal Enfield motorcycles. N-Gage says, these upgrades have been designed and manufactured in India, but offer world-class quality and performance. This claim, N-Gage says, is backed by the number of countries these parts are exported to including those in South East Asia, and South and North America, besides Australia, Sri Lanka, and UAE.
The upgrades include slip-on exhausts, and replacement higher performance air filters. Sold under the MotoWings brand, N-Gage has offerings for the Himalayan, the 650 Twins, and the Classic 350. For the 650 Twins, there's only one exhaust model and in one finish. It's a slip-on unit called Trident.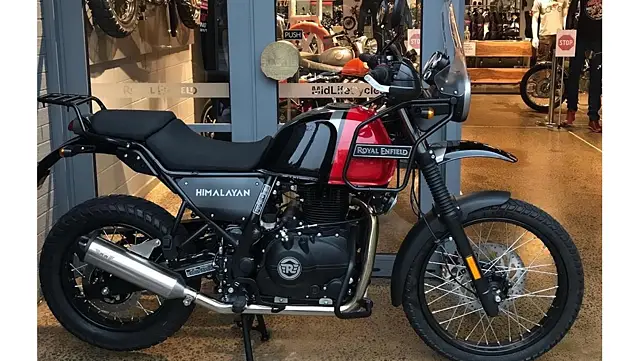 N-Gage claims a weight reduction of up to 5kg (for the pair) over the stock end-cans, and a power increase of up to 1.9bhp at the wheel. It's priced at Rs 16,500. The air filter, meanwhile, costs Rs 3,500, and comes with claims of 30 per cent higher air flow, and lifetime warranty.
For the Himalayan, again, there's only one model and one finish. It's called the Throb and N-Gage says it has been rally tested! It's priced at Rs 7,999, and the power-increase claim like the 650 is almost 2bhp. As for the Himalayan air filter, it too is priced at Rs 3,500.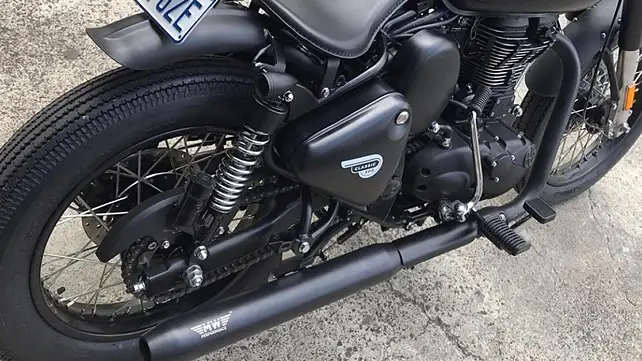 For the Classic 350 and its support cast (Electra, Thunderbird, and Bullet), there are two MotoWings exhaust types – the Short Barrel and the Cone Barrel. Both can be had in three finishes – matte, shiny, or black. There's, however, no difference in the performance output of the two.
The Cone Barrel is a few hundred rupees more expensive, and quieter than the Short Barrel. These are all priced between Rs 6,000-Rs 7,000, and like the slip-on exhausts for the 650 and the Himalayan, come with lifetime replacement warranty. The power-gain claimed here is around 1.3bhp. The MotoWings air filter for this range is cheaper at Rs 3,000.
N-Gage Powerparts doesn't have an e-commerce site yet, but can be contacted via email at: sales@velmuruganagency.in and via Whatsapp on +919994999898.