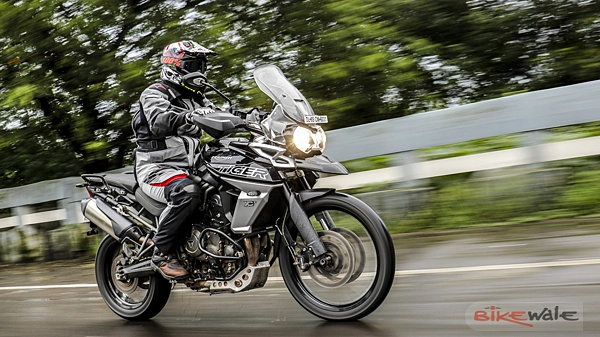 A quick recap. The Revenant Gore-Tex Pro jacket sits at the top of the adventure riding gear hierarchy at Alpinestars. And since it employs Gore-tex, the Italian gear maker says it is waterproof come hail, rain or Mumbai monsoons. It has many pockets; its build quality is top notch; and it has a few smart solutions as well.
It can hold a hydration bladder so one doesn't have to carry the whole hydration bag around. It gets a detachable back pocket so that one can keep their valuables on them without having to haul around the jacket or an extra bag to hold those valuables. And for ultimate protection, one can add Alpinestars airbag vest to the jacket as well.
Other bits of protection include CE Level 2 ratings for shoulder and elbow, additional layers around the forearm to improve abrasion protection, and TPU layering around the shoulder to further add to the jacket's impact protection ratings. Overall, it scores pretty high on the protection scale.
And to find out how all this works out in the real world, we got ourselves a Triumph Tiger and went commuting, touring and battling the monsoons in it. Here's what we came back with...