- Previously held in New Delhi in 2012
- Stunts performed by three Red Bull riders along with three more international riders
- Supported by Maharashtra Tourism Development Corporation
After receiving a strong response for the Red Bull FMX Jam held for the first time in New Delhi seven year ago, Red Bull is back for another showcase of the FMX Jam. Last time, the capital city attracted a large crowd of over 25,000 spectators for the event. Now, the second round will be held in Mumbai on 3 February 2019. The event will have a total of six riders, three from Red Bull official who will be seen performing jaw-dropping stunts and hair-raising moves that are bound to make you cringe.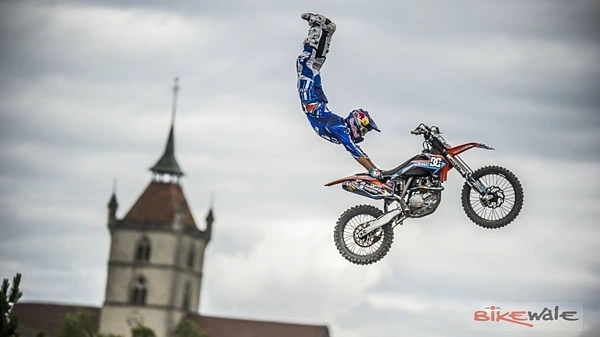 The list of Red Bull riders includes Robbie Maddison, who is known from his crazy stunt double performances for Vin Diesel in xXx: Return of Xander Cage and Daniel Craig in Skyfall. Joining this world record holder are Tom Pages from France and Alexei Kolesnikov from Russia. Tom, who is a Red Bull X-Fighters World Tour Champion, has recently performed a daredevil stunt of jumping off a 10-storey replica of the Arc de Triomphe in Las Vegas. Alexei, on the other hand, is the first rider from Russia to have successfully landed a backflip. These riders will be joined by other international stunt riders like Martin Koren, Radek Bilek and Julien Vanstippen who will also be seen performing some outrageous stunts on their MX bikes.
The event is supported by Maharashtra Tourism Development Corporation with an aim to promote adventure sports activities in the state and position it as a leading destination to host international events.