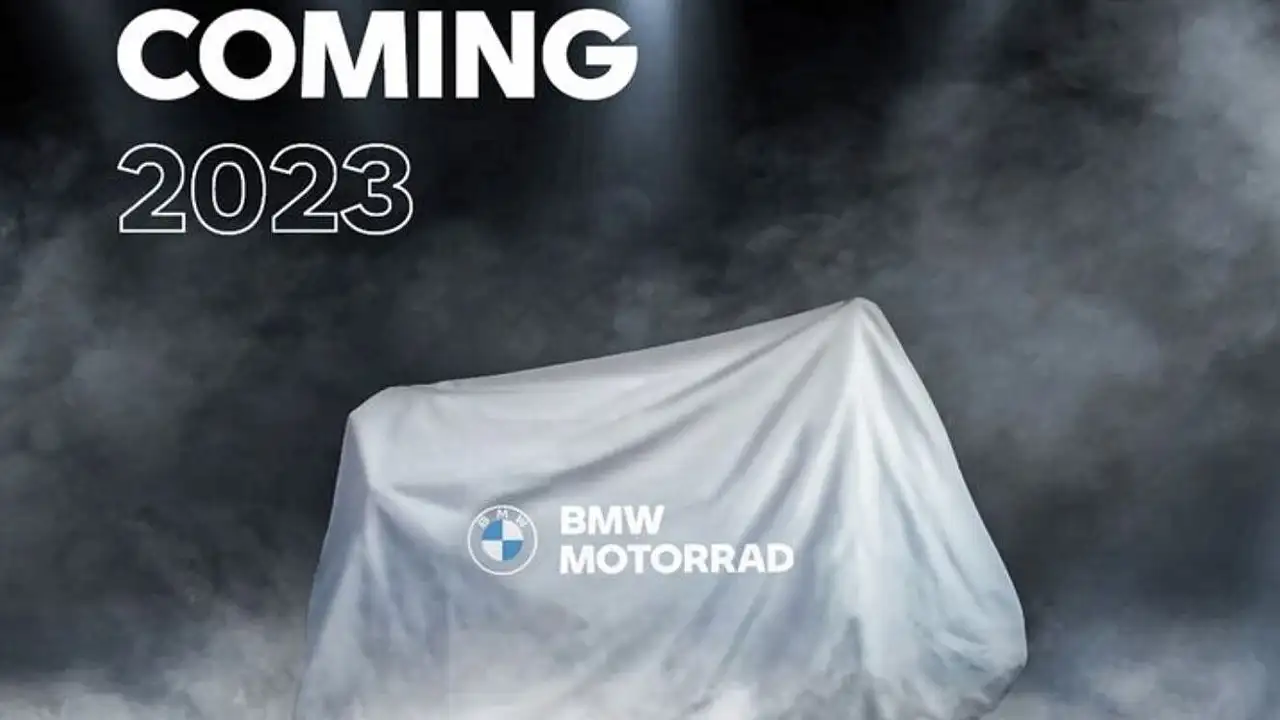 - Teaser shows a motorcycle under a veil
- Silhouette suggests it's the R1300GS
- It will mark the brand's 100th anniversary
BMW Motorrad is all set to kick off 2023 with something interesting. The German brand has released a teaser of one of its upcoming motorcycles on its social media handles. The teaser shows a motorcycle hidden under a veil and there's no hint of which particular model it will be. However, online speculations strongly suggest that it will be the R1300GS, the successor to BMW's globally successful ADV, the R 1250 GS.
BMW has been extensively testing the next-generation version of its big-daddy adventure motorcycle over the last couple of months. From what we have deciphered from the spy shots about the bike, the design will be majorly revised and it will look sportier and more aggressive. It will also depart from its signature asymmetrical headlamp and boast something more traditional. What's more, the list of features will also be longer as compared to the 1250 and it is expected to get some futuristic goodies like blind-spot detection and radar-based cruise control.
The hardware package will also be revised and the biggest change will perhaps come in the engine department. As the '1300' suffix suggests, the engine will have a larger displacement while the air-cooled setup will be replaced by liquid-cooling. Other revisions are likely to come in the chassis department which now appears to be made up of cast aluminium, similar to its swingarm, sub-frame, and a few other components.
The caption of this upcoming BMW's teaser conveys that the German brand is celebrating its 100th anniversary with this motorcycle. Well, what better way to do that than updating their most successful product ever, isn't it?