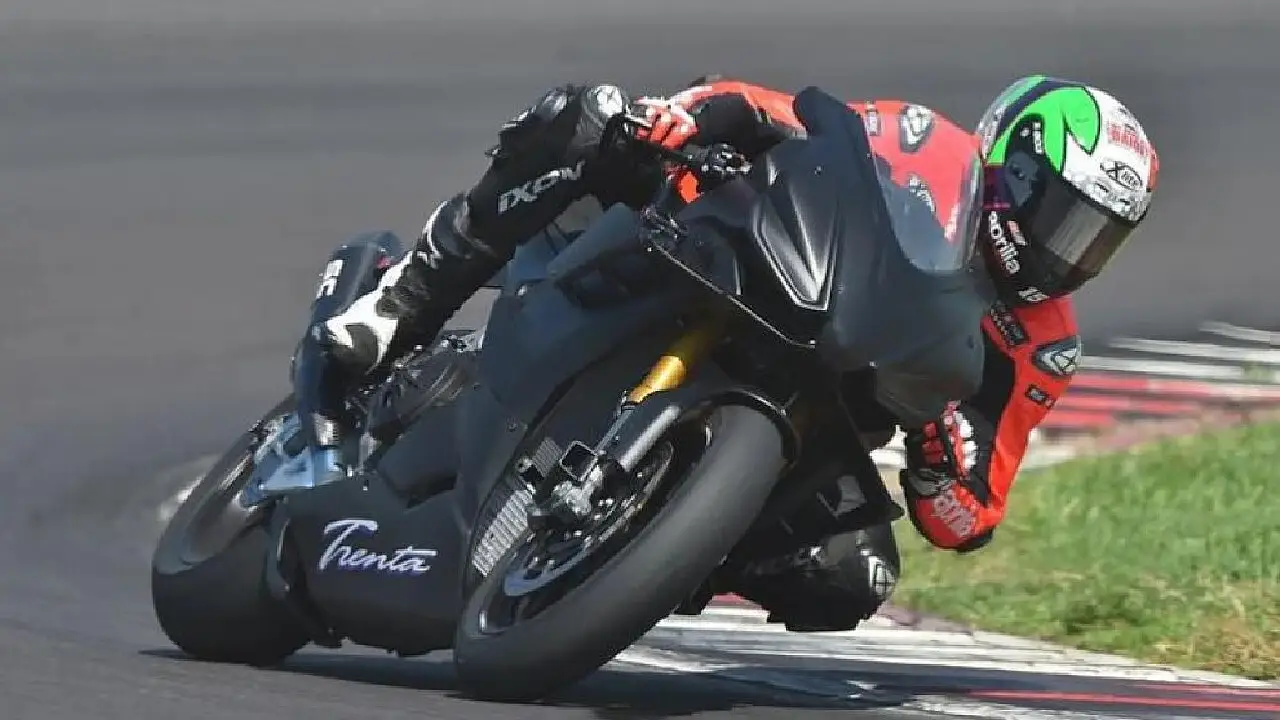 - Based on the road-going RSV4
- Gets the same Euro 5-compliant 1,099cc V4 engine
- Could get aerodynamic appendages and an SC-project exhaust
In its recent development, Aprilia has been working on a new variant of its flagship supersport, the RSV4. Likely to feature the 'Trenta' tag, the upcoming model has been teased online and seems to boast new parts over the standard model.
One of the most significant updates that the Aprilia RSV4 Trenta is set to receive is the aerodynamic package. It consists of a 'spoon' at the bottom. The piece is so far only seen in application on MotoGP bikes but is likely to be offered on the new RSV4 too. Elsewhere, the bike is already equipped with winglets at the front end for added downforce at high speeds.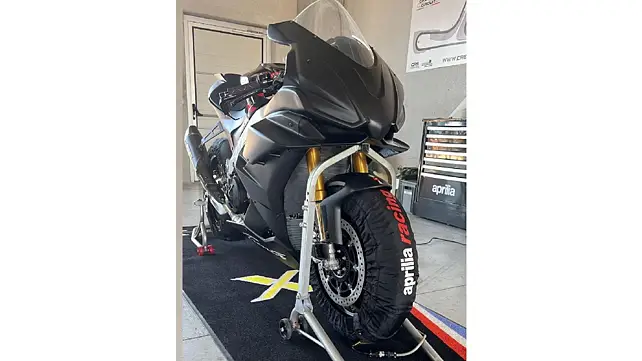 The Aprilia RSV4 Trenta could also benefit from an SC-project full system exhaust setup too. As seen in the image, the bike doesn't feature any road-going elements like the headlight or mirrors. So, the exhaust is likely to be for the track only. That said, the Euro 5-compliant 1,099cc V4 engine is likely to be retained in its stock form but with a different tune to calibrate the new pipes.
Even the suspension and the braking hardware appear to be carried over from the stock bike. That said, it won't be a surprise if Aprilia manufactures the RSV4 Trenta in a limited number or offers it as a track-only bike. We expect Aprilia to offer it a different paint scheme too.