KTM has confirmed to launch their RC series bikes in India by mid-2014. The series include the RC200 and the RC390 supersport motorcycles. These bikes will be first launched in international markets followed by the Indian market.
For the Indian market, the Austrian motorcycle maker will first launch the RC200 and the RC390 will follow immediately. We are not sure why the company is taking this approach, as both the bikes are from the same family and can be brought to India on the same day. But we hope, both the bikes will be priced very competitively for the Indian market.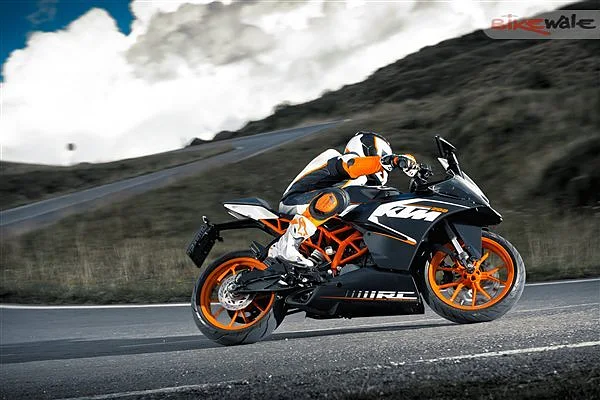 "We are a fast-growing company, not only with our products, but also with the joint products of Bajaj Auto out of India. We had a record year in 2013. We expect to carry forward the momentum with our full-faired RC motorcycles this year as well. The Indian market is so big; it is expected to be the biggest market in the next couple of years as we are eyeing sales of 50,000 units," said Stefan Pierer, CEO, KTM.
Check the technical specifications, gallery and expected price of the KTM RC200 and the RC390.
Check the launch video of the KTM RC200 and the KTM RC390
Source: Overdrive