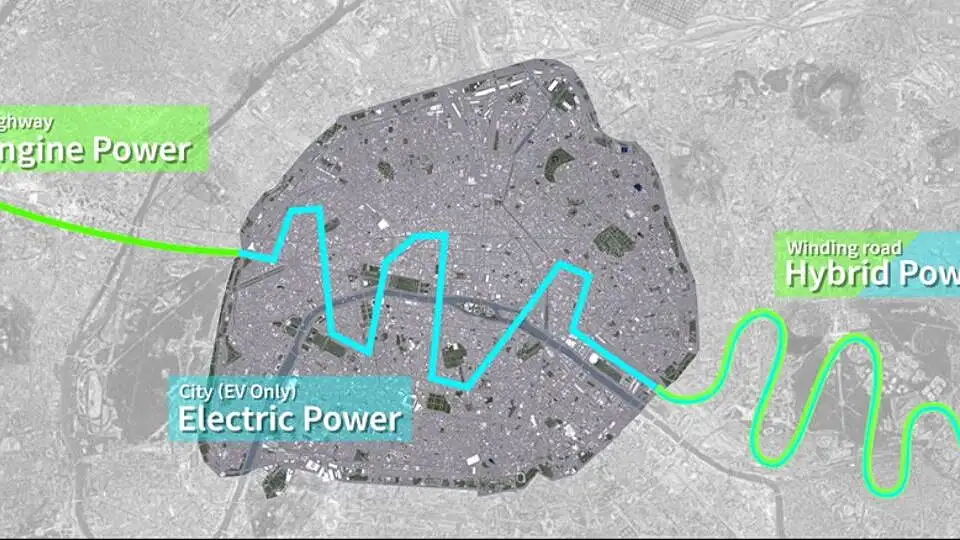 - New hybrid tech teased
- Bike can switch from petrol to electric automatically
- Debut in a few years
Kawasaki has just released a super interesting teaser video. This video is all about the company's future plans and its ability to develop new technologies like the new hybrid motorcycle system.
According to the video, the Japanese brand is in the process of developing a new hybrid system for motorcycles that will redefine the future of motorcycling. In the video, there's a hybrid-electric motorcycle spinning on the dyno which sounds different as the electric motor goes into gear.
The video also showcased a map where the rider first uses the petro engine for highway use and then switches to electric once the bike enters the city. When the motorcycle exits the city and goes into the corners, the system activates the hybrid function where both the petrol and the electric motor works together to churn out maximum power.
Kawasaki plans to take help of artificial intelligence for all its future products. So it will be interesting to see the final products which we think is still a few years away.