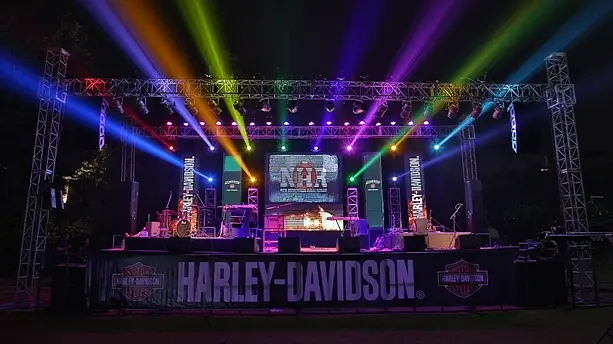 To celebrate their passion for riding, more than 400 Harley owners from across India participated in a unique H.O.G. ride on November 21st from New Delhi to Chandigarh. It was described by Harley as the largest zonal rally so far.
The H.O.G. rallies that are conducted during the riding season from September to March every year, focus on offering great experiences in different terrains to riders across the country. For this rally, Harley owners from as far as Kochi and Bangalore rode in on their Harley-Davidson motorcycles to bond with other owners.
The element of customisation and personalisation is central to the Harley ownership experience. Standing true to this is the signature Custom contest, which gave riders an opportunity to show off their passion and creativity through their motorcycles. Mahendra Jain, Aditya Auluck and Yaduveer Thakur managed to steal the show with their Harley-Davidson Super Low, Street Bob and Fat Boy motorcycles.
Mr. Harpreet Singh Khurmi, Chapter Director, Capital Harley-Davidson India said, "It was great to see Harley owners come together from all over the country for the 4th Northern H.O.G. Rally. We are thrilled to have hosted this particular edition, and our overwhelmed by the response we received."