Bajaj Motorcycles has discontinued the Discover 125ST from the Indian market. The company has taken the bike down from their official website. The Discover 125ST that looked more of a 150cc motorcycle will continue to be manufactured from the Akurdi plant and exported to few South American markets like Columbia.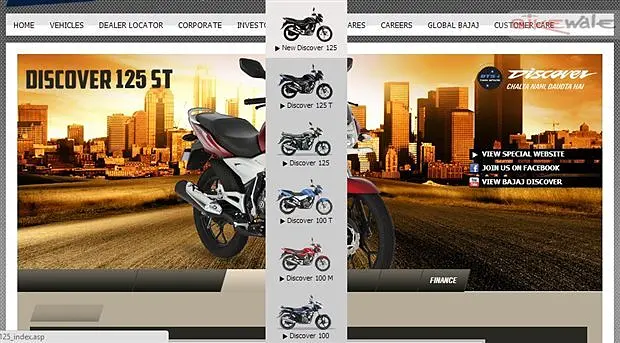 The Pune-based manufacturer recently launched the Discover 125M, which is slightly cheaper than the Discover 125ST. The Discover 125M will act as a replacer for this bike and the dealers will continue to sell the Discover 125ST till stock lasts. But while analyzing this development, one interesting thing we found out was that there has been one Discover bike that was spied testing few days ago that featured a semi-fairing in the front. It just doesn't stop here, the spied bike was seen sharing many components from the Discover 125ST like rear monoshock suspension, alloy wheels, exhaust, rear view mirrors, grab rail and even the handle bar.
We feel the spied bike is nothing but the semi-faired version of the Discover 125ST. The Pune-based manufacturer might be repositioning this bike to target a new set of buyers who are looking for more than just a regular looking commuter motorcycle. We expect the launch of this semi-faired Discover 125ST to happen in the next few weeks and might see a slight increase in price due to the addition in the body.
Stay tuned to BikeWale as we uncover more details on this bike.
Image Source: overdrive