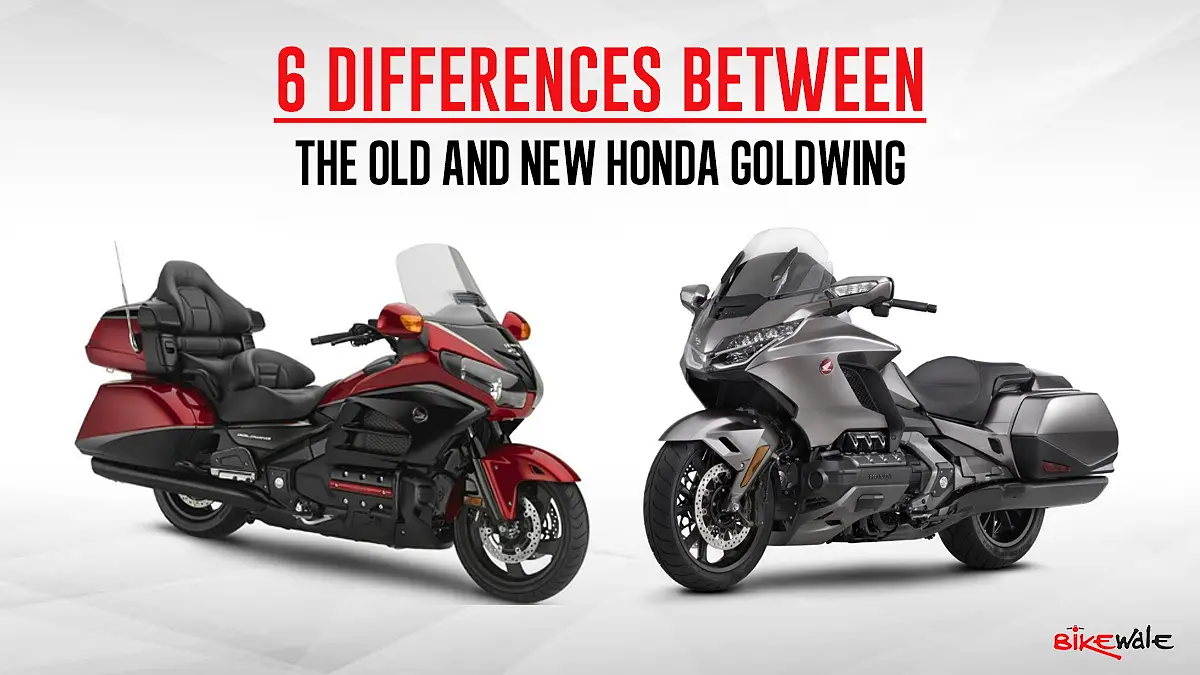 In over 40 years of its existence, the Honda Goldwing has received five generation changes, with the last one coming in 2001. And by the looks of it, the Goldwing spent all these years sweating it out in the gym. The 2018 Goldwing is lighter, more powerful, more efficient and looks more athletic than its predecessor. While the new Goldwing is miles apart from the outgoing model, here are the six biggest differences between the two - 
New frame
While the new twin-spar frame's architecture is same as before, Honda has reworked certain portions to accommodate the new front suspension and reduce weight while improving the riding dynamics. Overall, the new Goldwing is 40 kilograms lighter than the outgoing model.
Double wishbone front suspension
The Goldwing now rides on a new double wishbone front suspension setup in place of telescopic forks. This setup also allows the wheel to be closer to the engine allowing better weight distribution. Honda claims this has reduced the front end dive under braking, improved the ride quality and reduced the effort required to steer the bike. The suspension is electronically adjustable. 
Revised four-valve per cylinder engine 
The 1833cc SOHC flat-six engine has received an overhaul in the new model, and gets four-valve heads. It is six kilograms lighter than the old engine, while having a higher power output. And despite this, Honda claims that the new Goldwing is more efficient that the older model. Well, it better be, because Honda has reduced the fuel tank capacity of the motorcycle, and it wouldn't please the owners if the new Goldwing had a lower overall range than the older model. 
DCT gearbox
Honda is now offering its proprietary dual-clutch transmission (DCT) as an optional extra in the Goldwing. While it is similar to the other DCTs we have seen so far, the Goldwing benefits from a 'Walking Mode', which can make the motorcycle crawl at 1.8kmph. Even for the standard bike, Honda is offering a new six-speed manual transmission. As for those intimidated by the size, yes, the Goldwing does get a reverse gear. 
Rider aids
The new Goldwing gets a slew of rider aids including traction control, ABS with linked brakes and four riding modes – Tour, Sport, Econ and Rain. The riding modes alter the traction control setting, throttle response, gear shift points as well as the suspension settings. ABS with linked brakes is offered as standard. 
Creature comforts
As with modern motorcycles, the new Goldwing gets LED headlamps and tail lamps. The suspension and the windscreen on the Goldwing are electronically adjustable. It also gets keyless ignition, hill-start assist, remote-locking panniers. The instrument console gets a seven-inch TFT colour display. The infotainment system also integrates a music system and Apple CarPlay, which allows the rider to pair his iPhone with the system.