- Both the models will be based on the current Ather 450 e-scooter
- One variant will likely benefit from more range with the same power and the other could have cosmetic updates
- Likely to debut by the end of this year or early 2023
We caught up with Ather CEO, Tarun Mehta, yesterday at a round table and got quite some insight into Ather's future plans. The immediate idea for its portfolio includes the addition of two new variants to the 450 e-scooter line.
Currently, Ather has the 450 Plus and the 450X on sale in India with the latter raking in higher numbers, thanks to its features and extra range. Now, the Bengaluru-based EV maker has plans to introduce a new version with a probably higher range than the current 450X.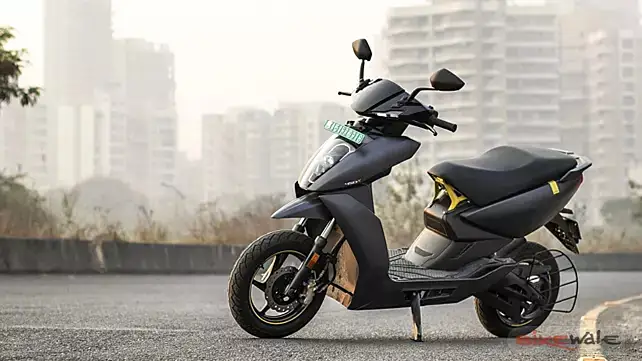 The aforementioned objective could need a larger battery unit, so Ather will have to work accordingly on the structural front as well. However, the top speed and performance might witness little to no change.
As for the second new variant (fourth in the 450 line-up), it's likely to get cosmetic updates in the form of new paint schemes while the current design will be retained. All said and done, the new 450s are still a while away from their debut with the expected timeline being the end of 2022 or early 2023.
Currently, the 450X is the top-of-the-line offering from Ather and is priced at Rs 1,50,657 (ex-showroom including FAME II). We have it in our long-term fleet and here's our latest report.