- Ampere electric scooters price cut by Rs 9,000
- Prices drop as a result of the new Fame ll policy
- Reduced prices in effect from 11 June 2021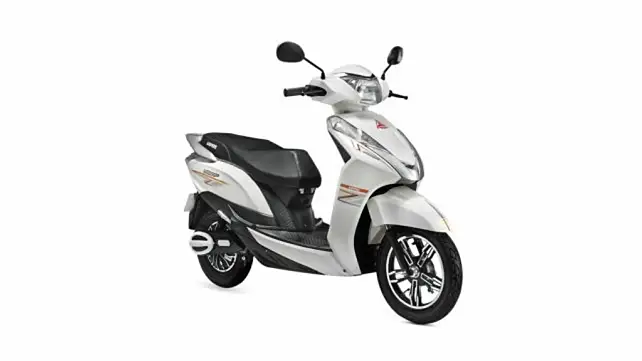 Ampere has dropped the prices of its electric scooters. The Magnus and the Zeal are the two electric scooters under the Ampere Performance category. Both these e-scooters have witnessed a drop of Rs 9,000 in their ex-showroom price. Mentioned below are their latest ex-showroom prices along with the total reduction.
The price drop comes as a result of the new amendments in the FAME ll policy. To qualify for the subsidy, the electric scooters have to meet a few criterias set under the FAME II policy. The given criterias state that the electric scooter should have a minimum top speed of 40kmph and a minimum range of 80km. According to the policy, buyers will get a subsidy of Rs 15,000/kWh. The new reduced prices of the electric scooters have come into effect from 11 June 2021.
These e-scooters are simple and conventional in terms of design. The Magnus comes with features like remote keyless entry, Combi-Braking System, daytime running light, fully-digital instrument cluster and a USB charger. Meanwhile, the Zeal is offered with features like dual-speed mode, front glove box, daytime running light, and Harmonic Braking System.
Both these electric scooters are powered by a 1.68kWh detachable Lithium-ion battery that requires five to six hours to charge fully. The company claims a riding range of 84km for the Magnus and 87km for the Zeal. These e-scooters are propelled by a BLDC motor that delivers 1200W of maximum power and are offered with three years of warranty for the battery and the motor.