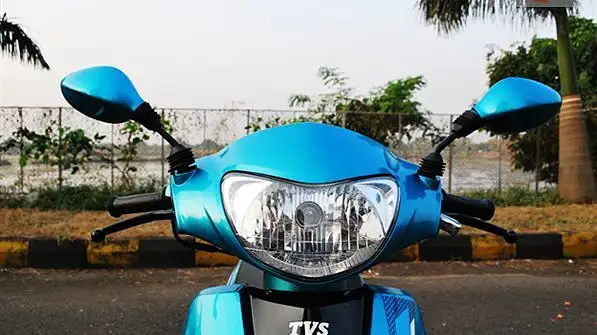 Driven by the increasing demand for its scooters, TVS Motor Company has clocked a strong eight per cent growth in June 2015 as compared to the corresponding period in 2014. The company sold 2.05 lakh units in the last month, helping it retain the fourth spot in the Indian two-wheeler market.
The domestic two-wheeler market helped TVS increase its sales by seven per cent, as the manufacturer sold 1.77 lakh units in June 2015 as compared 1.69 lakh it had managed in the corresponding month, last year. While the sales of scooters increased by five per cent jumping from 58,328 units in June 2014 to 61,241 units in June 2015, the motorcycle sales recorded a massive growth of over 16 per cent, growing from 76,734 units in June 2014 to 88,675 in June 2015. Exports numbers of two-wheelers have also jumped by 25 per cent while the commercial three-wheeler division recorded 24 per cent growth.
It seems like the Hosur-based manufacturer's demand for commuter motorcycles and scooters is slowly picking up pace. The company's last few launches like the Star City Plus and the Scooty Zest have been performing well in the market, helping it boost its overall market share. Even the Jupiter recently became one of the fastest selling scooters in the Indian market, by crossing the five lakh unit sales milestone in just 18 months since its launch. The company is also planning to strengthen its commuter range by reintroducing the Victor range for the Indian and other global markets.