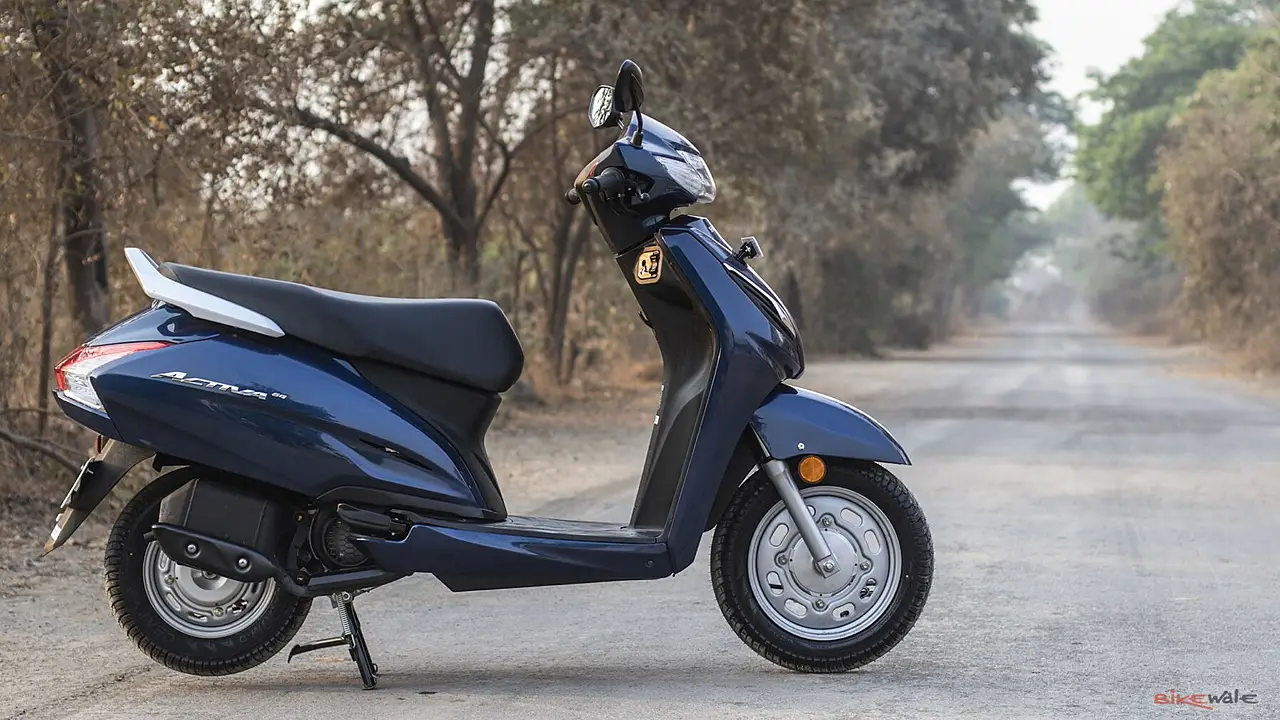 - Second teaser of the scooter released
- It could also be a special edition model of the 6G
Honda has released the second teaser of one of its upcoming scooters, which is likely to be the Activa 7G, the successor to the existing Activa 6G. The latest image partially reveals the front apron of the scooter which looks like the existing model but gets more bling. This suggests that Honda might tweak the design of the scooter mildly with the aim of making it look fresh.
Another possibility opened up through the second teaser is the introduction of a special edition model of the existing Activa 6G. A close inspection of the latest teaser reveals that the design of the front apron is the same as the 6G but it gets golden and beige accents. Even the body colour seems to have a matte finish. These aspects could be indicators of a visually fancier special edition trim of the Activa 6G.
Regardless of the nature of the update, this would prove to be a good move considering the last major revision the Activa received was way back in January 2020. This was followed by a mere colour update in November 2020. Although the Activa continues to be India's best-selling scooter, an overhaul would surely aid in retaining the popularity and interest of prospective buyers alive.
If the teased scooter turns out to be the next-generation Honda Activa 7G, it will be priced around Rs 5,000-7,000 more than the 6G trim which starts from Rs 72,400 (ex-showroom, Delhi).