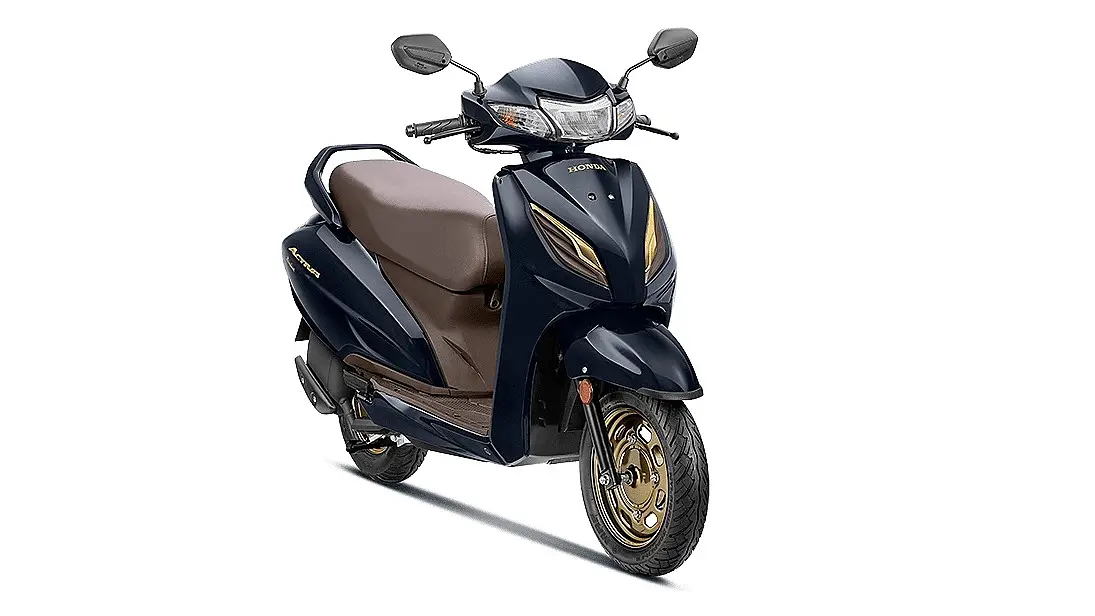 - Likely to get a new safety feature
- Gross vehicle weight is lighter
- To be launched on 23 January
India's best-selling scooter, the Honda Activa 6G, is all set to receive a few updates soon and we have got our hands on the RTO document of the same. The document reveals a few subtle distinctions that the new model will receive over the existing versions of the scooter. And this iteration will be launched on 23 January as we have already received an invite from Honda for this date.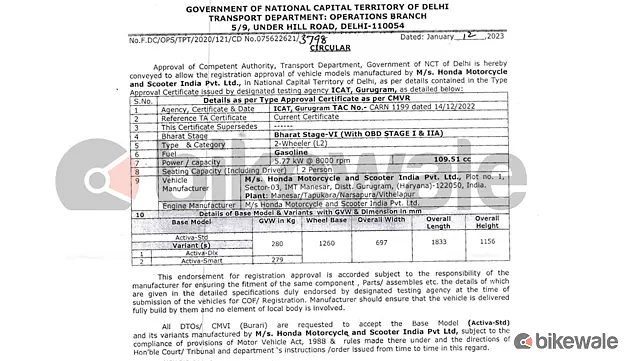 The most interesting finding from the document is the presence of a new Smart variant of the Activa 6G. Interestingly, Honda's media invite also boasts the term 'H-Smart' which backs the claim of the upcoming product being the new version of the Activa. Now, this clearly indicates that the Activa 6G is all set to get 'smarter' with additional features. While there's no confirmation on the nature of these features as of now, an online report claims that this will be an anti-theft technology, similar to the Honda Ignition Security System (HISS) which the company already uses in some of its bigger motorcycles.
Another observation from the leaked document is that, at 279kg, the gross vehicle weight (GVW) of the upcoming Smart trim is one kilo lesser than the other variants. This is commendable considering the additional technology should've ideally increased the weight of the scooter. Also, the power output mentioned in the document, at 7.74bhp is marginally higher than the existing variants of the Activa 6G.
The upcoming variant of the Honda Activa 6G will be more expensive than all of its existing versions that are priced from Rs 73,359 (ex-showroom) onwards.