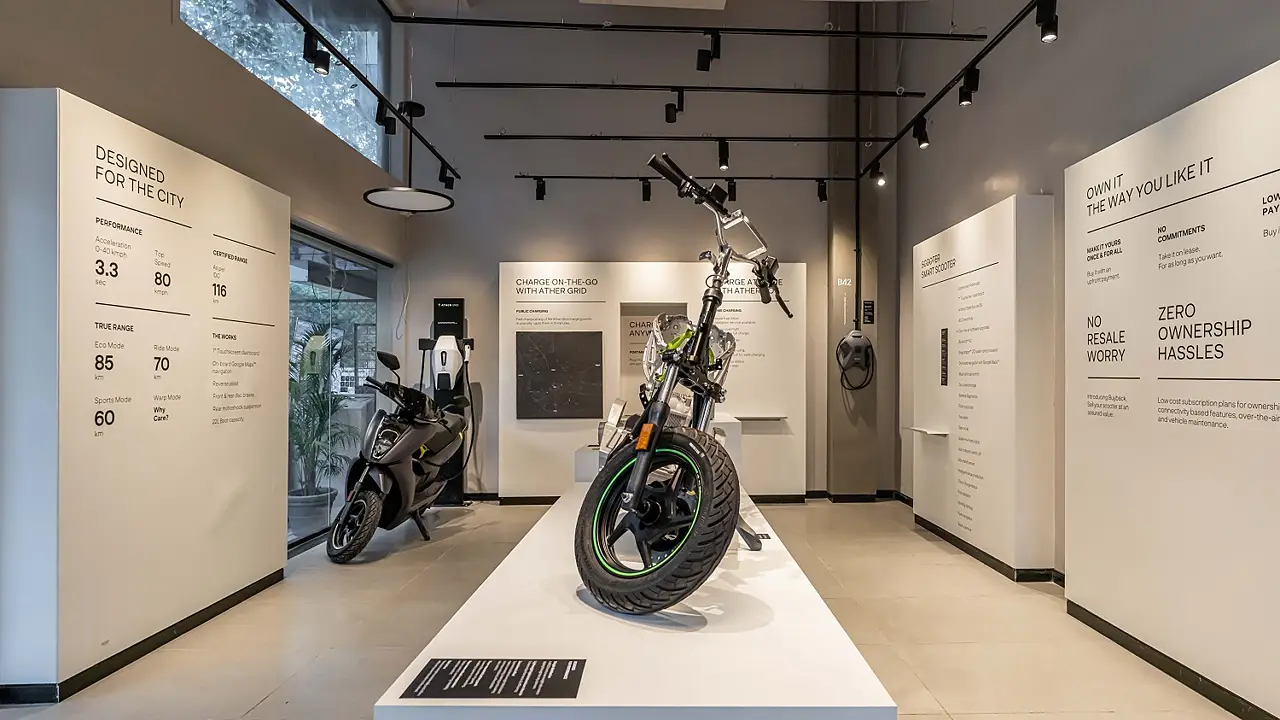 - Located at Bhandarkar Road, Pune
- 450X has been priced at Rs 1,61,426
- 450 Plus is available at Rs 1,42,416
Ather Energy has announced the inauguration of its first "Ather Space" outlet in Pune, Maharashtra. The new outlet is located at Bhandarkar Road in the city. The company has already started the deliveries of its scooters in the city from January 2021.
The new outlet will allow potential buyers to check out and test ride electric scooters from the Bengaluru-based two-wheeler brand. The company, which commenced operations in 2018 with the 340 and the 450, currently has two products in its portfolio, the 450X and 450 Plus. Ather Energy has discontinued the 340 and the 450.
The new 450X is the updated version of the 450. The electric scooter boasts four riding modes – Eco, Ride, Sport, and Warp. Through the Warp mode, the Ather 450X can accelerate from 0-40kmph in just 3.3 seconds. The feature list on the 450X includes a seven-inch touchscreen console with Bluetooth-connectivity and a 4G SIM card.
The Ather 450X is available in three colours – Grey, Green and White and Series 1 limited edition model. The 450X has been priced at Rs 1,61,426 while the 450 Plus is available at Rs 1,42,416 (ex-showroom, Pune).