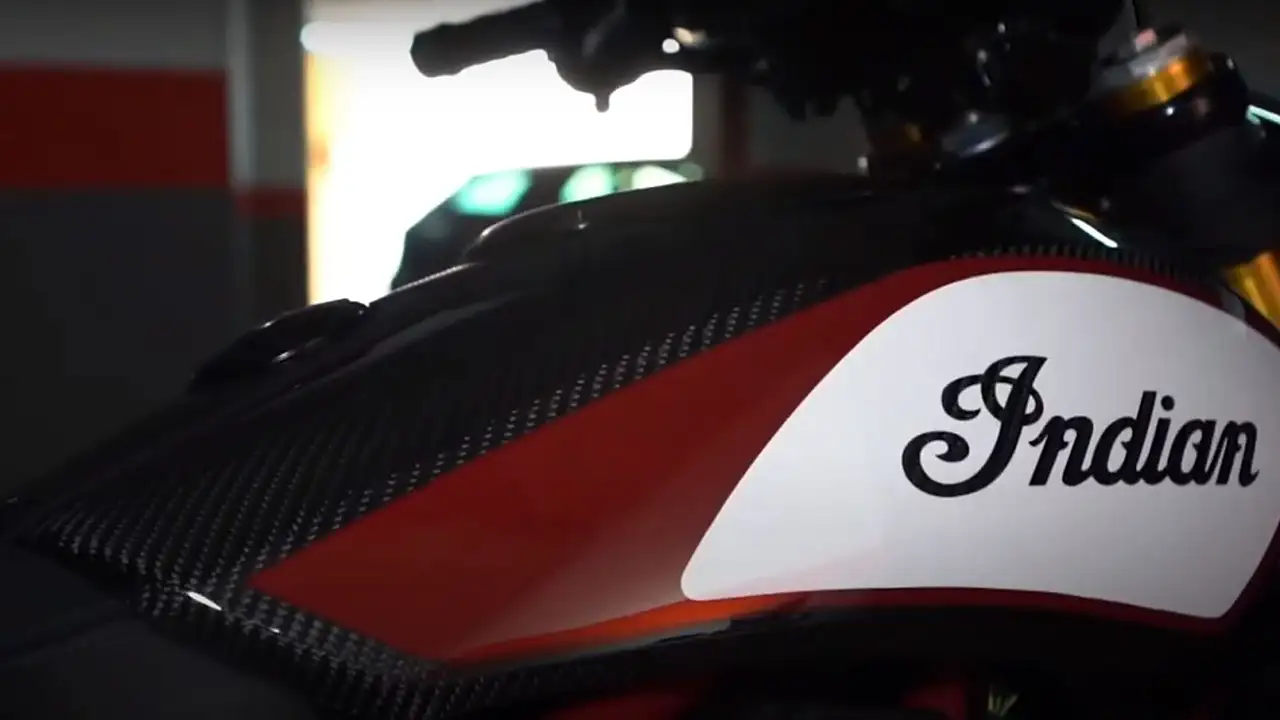 - Indian FTR Carbon to be unveiled on 1 May
- Gets carbon fibre treatment
- India launch unlikely
Indian Motorcycles will unveil their new motorcycle that will go by the name FTR Carbon on 1 May. The name clearly suggests that this upcoming motorcycle will be a bit special.
According to the teaser video released by the company, the FTR 1200 Carbon draws inspiration from the FTR 750 – a three time flat-tracking champion. The teaser went on to say 'As close as you can get to the three-time championship winning FTR 750'. It's clear from the teaser text that the American company plans to create a special edition of the bike and a close look at the teaser video suggests the presence of carbon fibre on the fuel tank. The bike is likely to get more carbon fibre treatment, but we will be able to only see it post its global unveil.
Also, it's still not clear if the FTR Carbon will get more power or will continue to churn out 120bhp at 8250rpm and peak torque of 115Nm at 6000rpm from the same 1203cc V-Twin engine. The FTR 1200 that went on sale last year at Rs 15.99 lakh had failed to attract a lot of buyers in the country. In fact, the Race Replica variant, which is a fancier version of the standard model also didn't see much demand in the market.
India is unlikely to get the FTR Carbon due to less demand. Plus, the COVID-19 pandemic has affected the industry quite badly. So most of the manufacturers are likely to focus on selling off as much units of the current product portfolio.