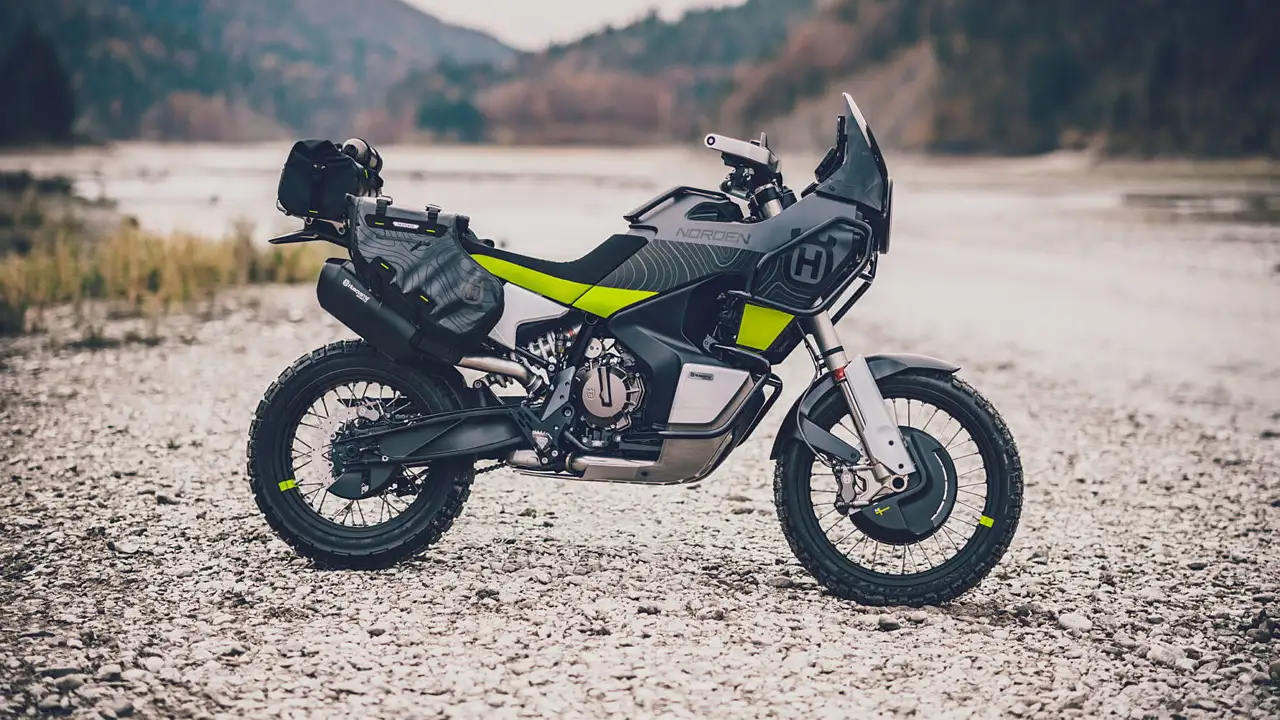 - Norden 901 to go into production
- Uses engine from the 890 Duke
- Unlikely to come to India anytime soon
Husqvarna unveiled their brand new adventure bike concept, the Norden 901 at the 2019 EICMA. It looks like this concept gained a lot of traction as the company has decided to put this bike into production.
The Norden 901 is built around the same 900cc parallel-twin engine that is seen on the 890 Duke. In fact, a lot of cycle parts are shared with the KTM. Husqvarna which is owned by the KTM boss uses most of the platform the KTM, thus keeping the overall R&D costs in check. The Norden 901 is one such project. The maker of dirt bikes have now shown interest in getting into the competitive ADV segment.
The overall styling of the Norden 901 concept resembles the old-school rally machines. We believe that majority of the design elements from the concept will make its way to the production model. Things like round headlamp flanked by auxiliary lamps, a tall windscreen, aluminum-finished knuckle guards, large under-belly pan, robust-looking crash guards and engine guards will definitely be seen on the production bike. At the rear, the ADV also sports soft side panniers which convey its touring intentions. Adding to its touring credentials are dual-purpose tyres which are wrapped around spoke wheels.
We can expect the production variant to be launched at the 2020 EICMA. Unfortunately, this motorcycle won't make its way to India anytime soon.