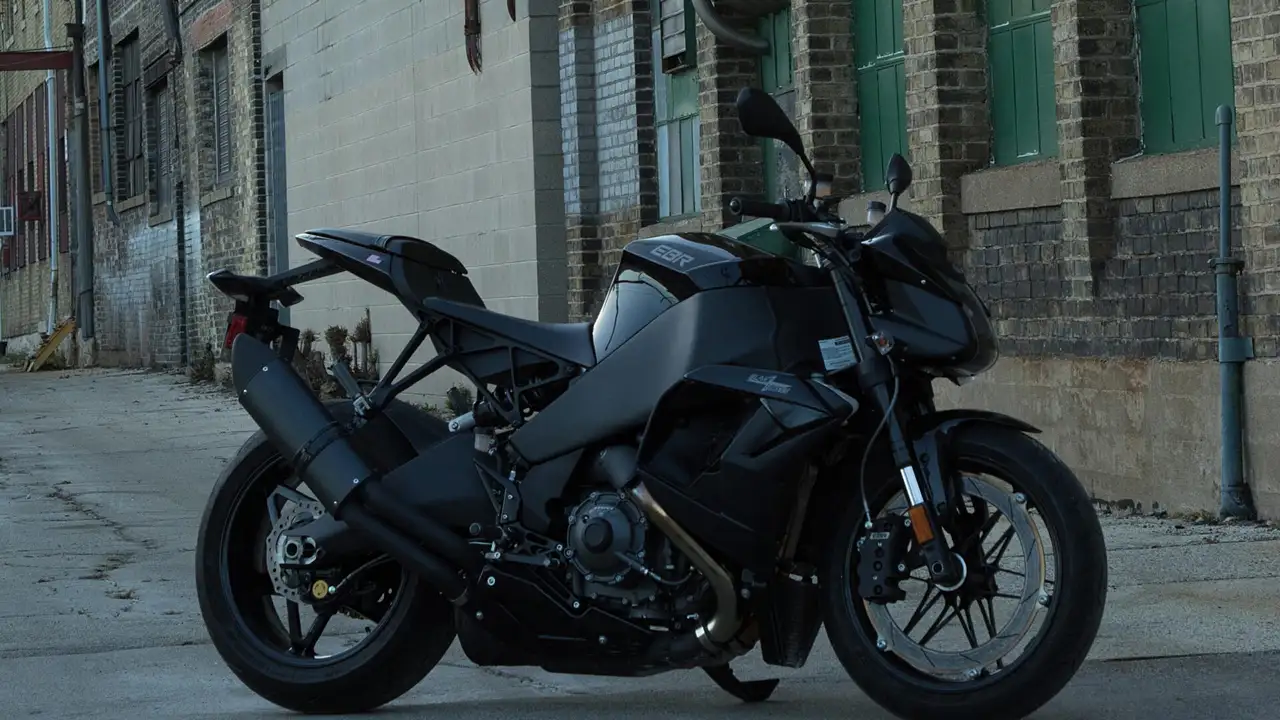 A couple of weeks ago, we told you about EBR Motorcycles' plan of introducing new motorcycles. And now, the company has given us the Black Lightning.
When the company teased us with "something quick, dark and low" message, we thought it would be an all new motorcycle that will be lightning fast. But it turns out, the Black Lightning is nothing but an all-black version of the 1190SX.
The engine on the Black Lightning is the same 1190 V-Twin we see on all the other ERB bikes. 185bhp and 137Nm are the power figures of this motor. The company says that this motorcycle is more suitable for street riding. The seat height is lower, so are the foot-pegs. The handlebar has been raised a bit for better ergonomics. The gearbox has also been tweaked to give better acceleration.
The American manufacturer will keep the Black Lightning on display at the International Motorcycle Show in Long Island from today. It is expected to retail for $13,995 (Rs 9.53 lakh) in the American market. The Black Lightning didn't get us excited but we hope the upcoming 1190AX adventure bike and their sub-$1000 motorcycle might add some excitement.