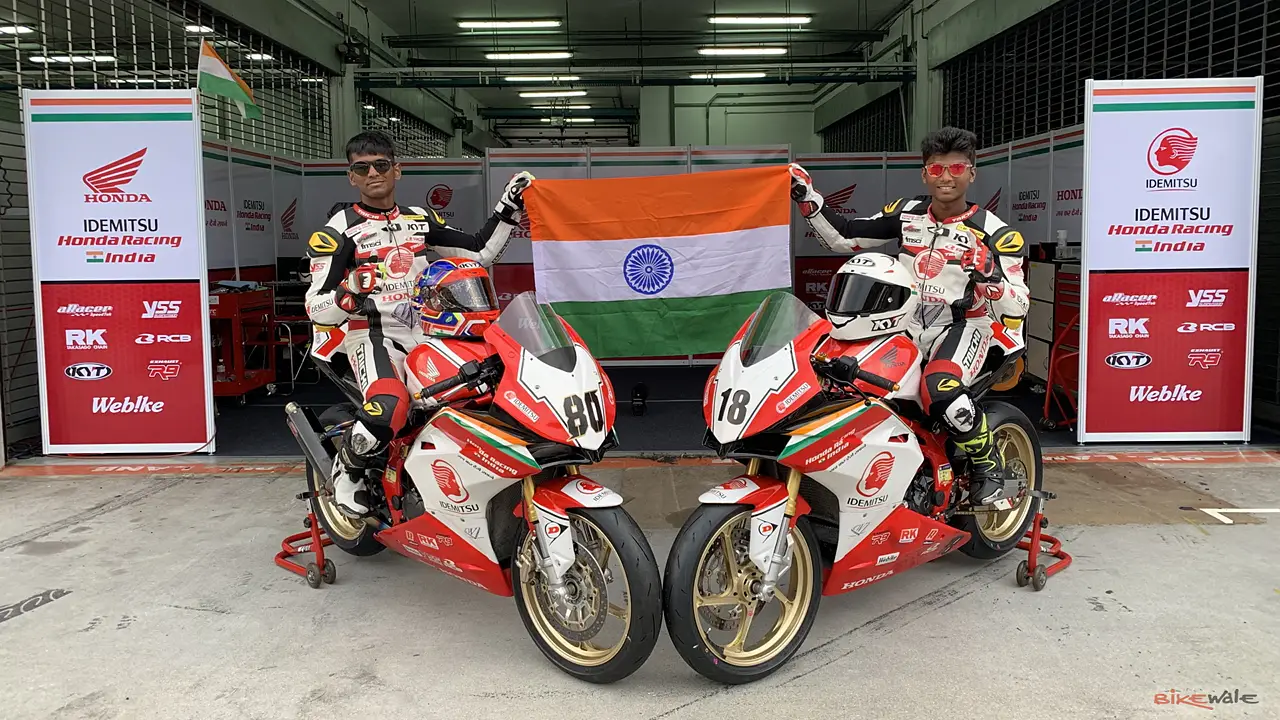 - Rajiv Sethu crashed in lap 1 but finished the race
- Senthil Kumar crashed and made his way out due to injuries
- Honda stands at sixth position in its category
Honda Racing India had a bittersweet second race in the first round of the FIM Asia Road Racing Championship 2019 (ARRC). While one of its riders, Rajiv Sethu, finished 13th in the race 2, his team mate Sethil Kumar crashed in the sixth lap and made his way out owing to minor injuries. Rajiv scored three points for his team in this race which, along with seven points of race 1, brought in total 10 points to the Honda Racing team at the ARRC 2019. Honda is competing in the Asia Production 250 (AP250) category and currently stands on the sixth position amongst the 15 teams competing in this category.
The second race of the AP250 category saw six riders crashing which made it a tough race. Although this dipped Rajiv's rank to 23rd spot in the initial laps, he pushed harder and climbed 10 positions up only to finish at a commendable 13th. Meanwhile, the rookie rider of the team, Senthil Kumar started 17th on the grid and had progressed to the 13th spot before exiting in the seventh lap.
This is the 24th edition of ARRC 2019 which consists of seven rounds in total. While the first round has already been completed at the Sepang International Circuit in Malaysia, the second round will be held in Australia. Honda Racing India is the only Indian team in this event and the riders are competing astride the CBR250RR race-spec machine.