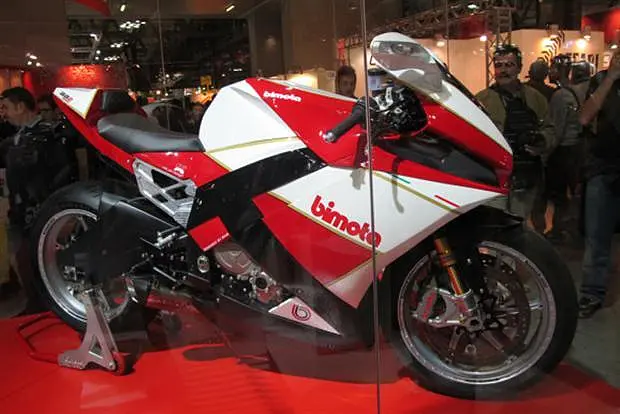 Bimota has unveiled its new motorcycle, the BB2, at the 2012 EICMA event in Milan Italy. The new Bimota BB2 is powered by BMW's advanced S1000RR engine developing 193bhp at 13,500 RPM.
This technology sharing between BMW and Bimota is not new; few years back they had developed the BB1 model in collaboration with BMW that used 650cc engine from the F650 motorcycle.
This single cylinder engine developed 48bhp and could reach the maximum speed of 196 kmph. In this new bike Bimota has only sourced the engine from the German manufacturer, while they have used their own chassis, suspension and electronics. The Bimota BB2 has been designed by sak_art_design who have also designed the Bimota DB12.